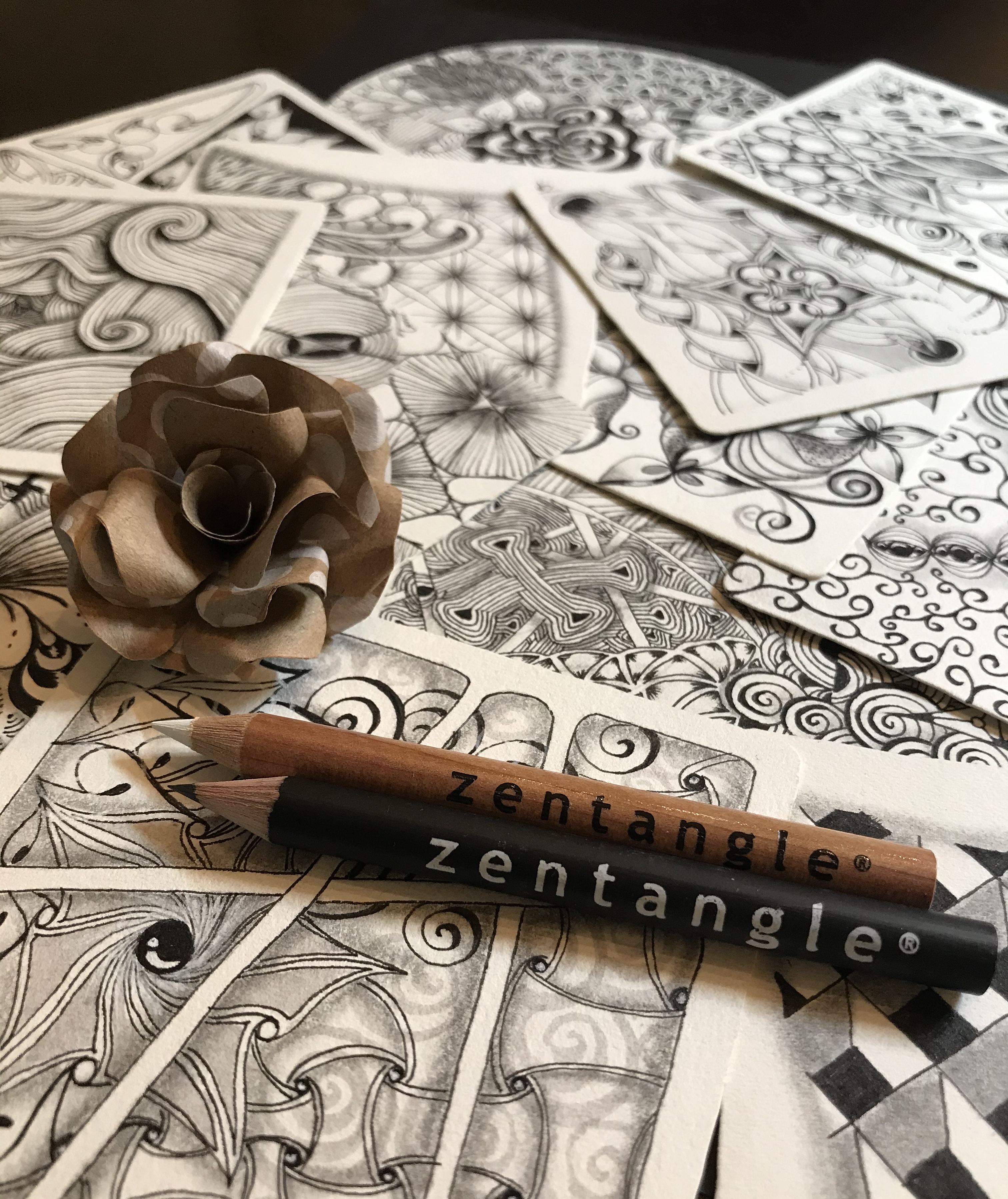 Hi, my name is Tomomi Galeano. I'm a Certified Zentangle Teacher (CZT) in the greater Seattle area.
When I discovered the world of Zentangle, it was like finding my long lost friend. I have studied many patterns on my own prior to getting certified to teach Zentangle. I traveled to Rhode Island in 2017 to learn directly from Rick Roberts and Maria Thomas, the founders of the Zentangle Method.
"Anything is possible, one stroke at a time" is Zentangle's core value. Zentangle is not just a beautiful art form but it has also given me the courage to explore deeper into my own creativity and take on some projects that I thought were impossible before. The majestic mountains and oceans are made of tiny pebbles and drops.
In 2020, I had the privilege of translating Rick & Maria's book "Zentangle Primer Vol.1" to Japanese, which helped me to further my understanding of the Zentangle method and its benefits. Now it is my mission to share the joy of Zentangle with as many people as possible! I hope that you get to experience the magic of Zentangle!
Tomomi Galeano, CZT