Somewhere between a square and round, there's this magical shape called a hexagon. Not as demanding as square and not as elusive as round, it is so relaxing to tangle inside a hexagon tile. You don't need to have pre-cut hexagon tiles. I have a video explaining how to make one out of your square tile.
In "Magical Hexagon No.5", we will play with some star-inspired strings that are perfect for the holiday season. We will also explore how new possibilities can be created by simply changing one's perspective. Sounds too complicated? Don't worry. I will walk you through step-by-step. Just like Magical Hexagon No.1 No.2, No.3 and No.4, we will create two unique tiles together during our live Zoom session, and you'll have access to a bonus tile video lesson. These beautiful tiles can be enjoyed and appreciated as they are, or combined together with other hexagon tiles to form an amazing mosaic.
"Magical Hexagon" is a series of classes that we learn to create 2-3 beautifully tangled hexagon tiles in each session. You will have a beautiful mosaic of hexagon tiles after a few sessions. Each session is independent of the other, so you can pick and choose sessions you like as I roll out a new session with a different design!
You can watch / download all contents for $35:
Video instruction on how to cut your own hexagon tiles.
Three video lessons for 3 unique hexagon tile designs
PDF note: step by step instructions with pictures
Bonus video for Kuretake Gansai Stary Colors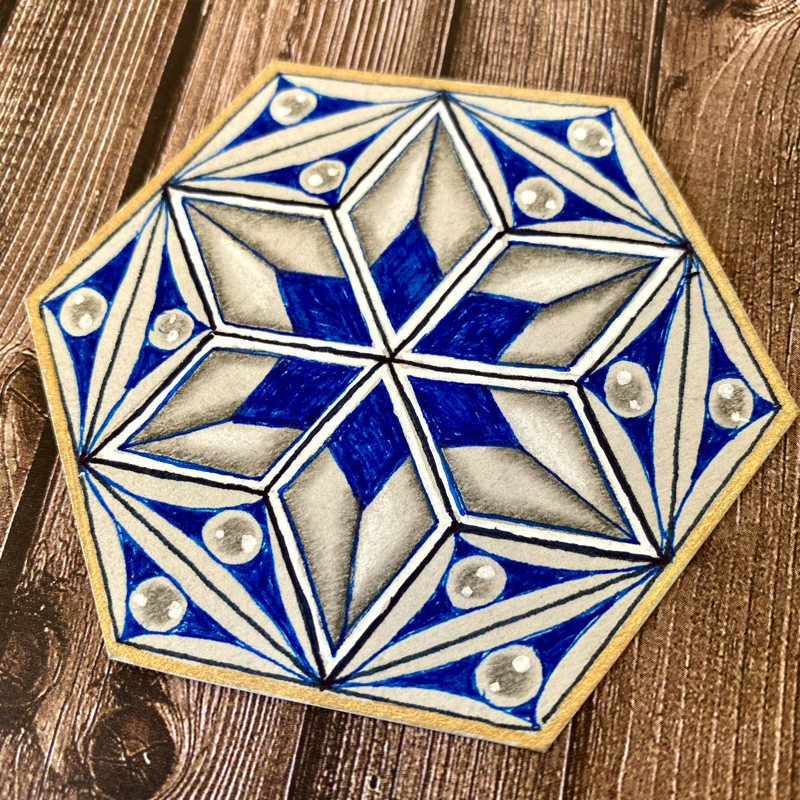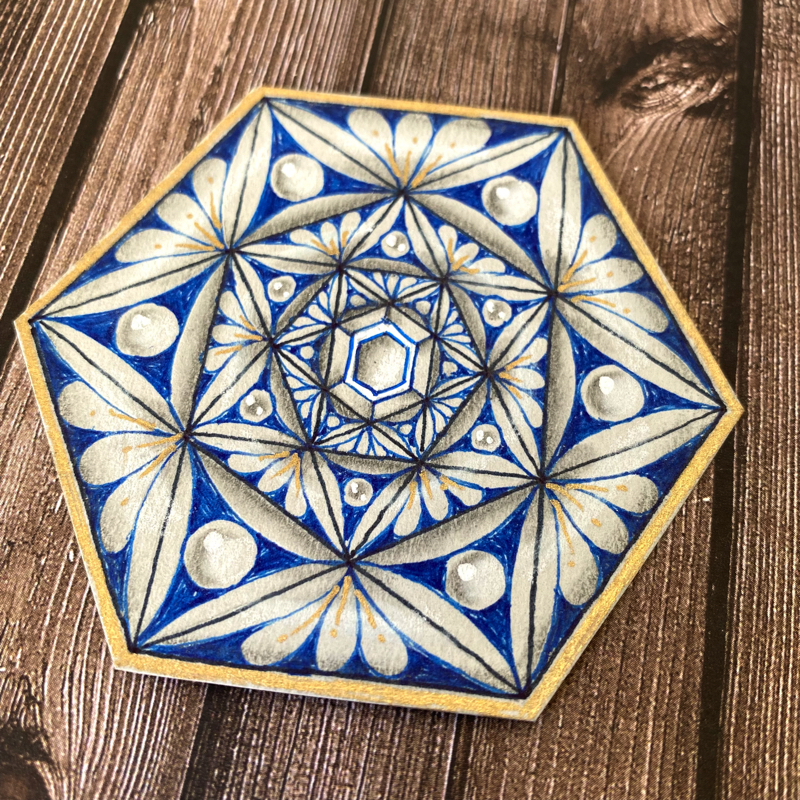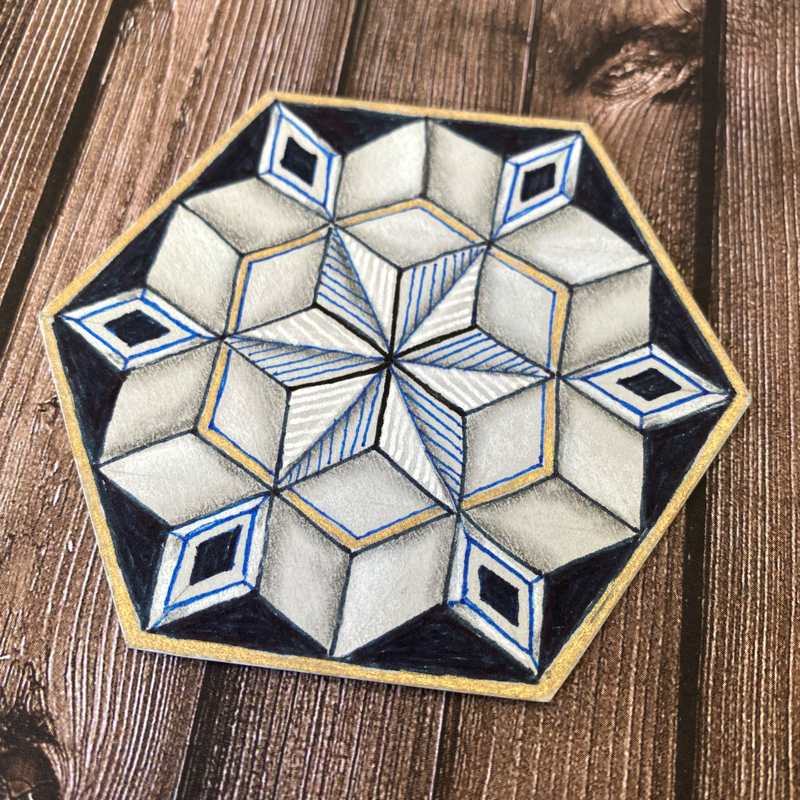 Sneak peak inside the workshop
Available in days

days after you enroll

Welcome to the workshop
Available in days

days after you enroll

Video Lessons (downloadable)